Welcome to - Bizzy Becs Challenge for May
with the theme being.....
"ANYTHING GOES"
This coming Sunday we will be celebrating Mothers Day in Australia, we would like to take this time to wish all the Mums out there a very Happy Mothers Day. Enjoy your day.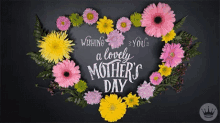 The winner of the challenge will receive:
5 Digital Stamps of your choice
Kindly do
nated
from
Bizzy Becs Online Store
-
a fabulous range of Various Stamps, Dies and Embellishments for all your crafty needs, wants. and must haves!
Here is this months inspiration from our Design Team:
(Please if there is anything that is NOT linked back to store and you wish to order please email Bec at store for availability)
Please also note that due to current postage issues, some items in the store are either not currently available from the supplier
due to manufacturer delays,
or will take a very long time to arrive from overseas.
*****************************
Supplies used:
********************************************
Supplies used:
White Acrylic Paint
Sequins from stash
Papers - DP old stash piece
Mount - SU Pacific Blue
White card blank
***************************
Supplies used:
Cardstock, water colours and chipboard from stash
****************************
Supplies used:
HOW TO JOIN BIZZY BEC'S CHALLENGES...
Here at Bizzy Bec's Challenges you are more than Welcome to Enter as many of your card creations that you like into our challenges,
BUT.....
We do have a few " RULES" we would like you to follow please......
1. "Your card must not be entered into any more then 5 challenges"
2.You must add your link in Mr.Linky
3. You MUST add a link to your **direct blog post*** .
4. You must have a link back to the challenge blog in your post mentioning Bizzy Bec's Challenge.
5. PLEASE DO NOT link your entry to an old card, your entry must be new.
"Unfortunately those entries that do not follow the RULES will be ineligible for the prize".
Bye for now...Bec, Emily, Juan, Karen, Lou, Mandy and Susan